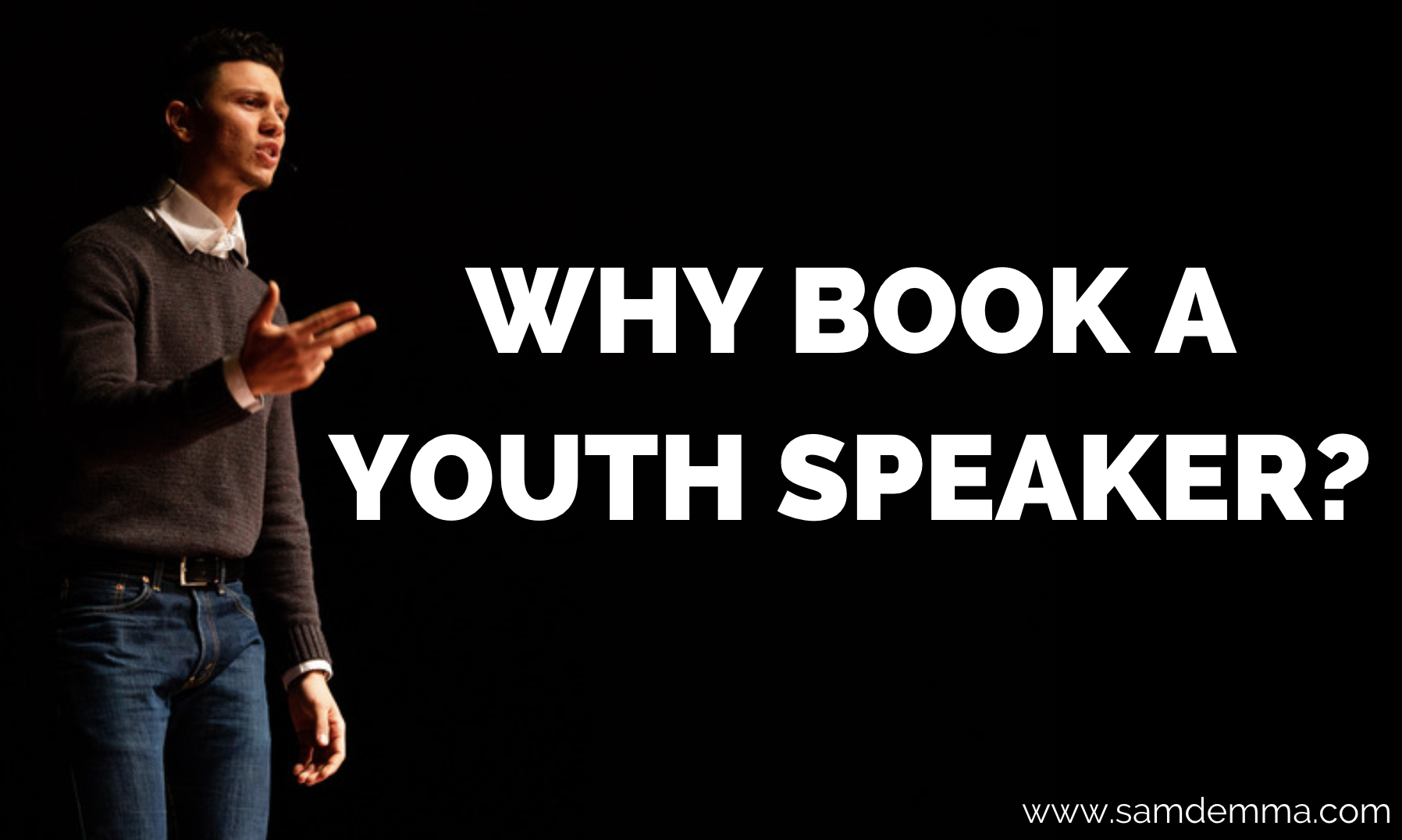 Why Book a Youth Speaker?
As you know, the 2019/2020 school year is quickly approaching, and I am in the midst of planning and scheduling my fall speaking tours.
Instead of trying to explain why I believe that bringing in a speaker would be the best way to start your school year, I wanted to make this post on behalf of all the students I have spoken to over the past 12 months. Their opinions on speakers are much more important than mine.
Therefore, I surveyed 25 random students who have seen me speak and here's what they had to say about:
Why they think bringing in a speaker is important,
AND
If they would prefer to hear from someone who is closer to their age, or much older.
See the results for yourself:
"I think it's important to bring in speakers because it allows students to listen to voices and ways of thinking that would not always be introduced to them through the classroom. It allows those with a message to spread their word and allows students to see the world in new lights."

–

66% of students would rather hear from someone who is closer to their age as opposed to someone much older.
So what…
Students never forget a great presentation and being one of Canada's youngest speakers I am on a mission to reach 10 000 000 over the next 20 years. I would love to work with you or your school to bring a presentation to you or your students in the fall.
Even if you think my message of small consistent actions isn't a great fit for your students, I would encourage you to research some of the amazing speakers in Canada who are making a difference in the lives of our youth today. Not for me or the other speakers, but because the students truly benefit from a great presentation.
My upcoming events can be found on my website www.samdemma.com/events and if you wanted more information about the program please do not hesitate to reach out – sam@samdemma.com
#smallconsistentactions